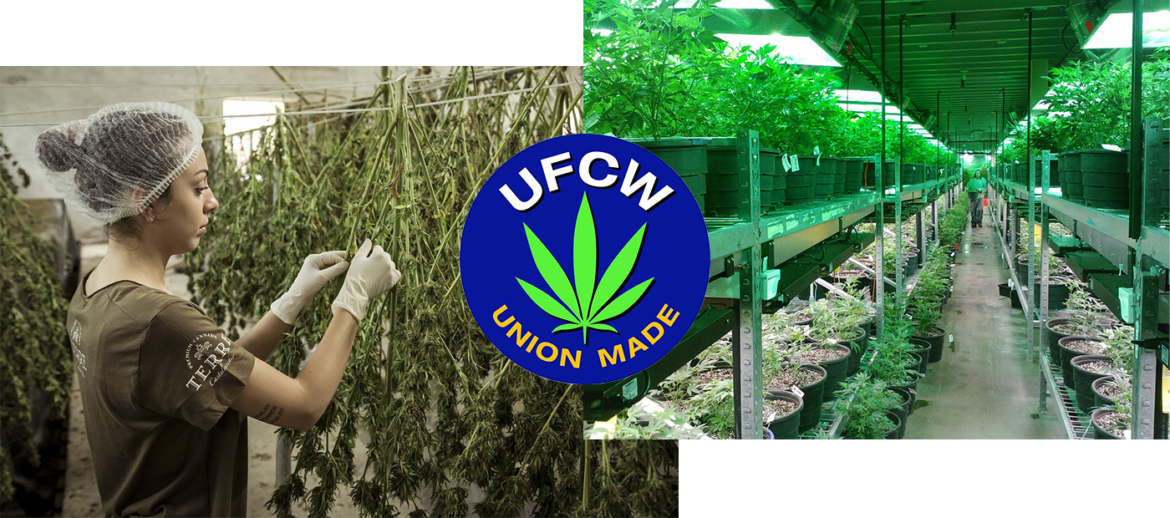 Cannabis Campaign
On a national level, UFCW represents tens of thousands of cannabis workers across multiple states. UFCW members in the legal cannabis industry work in growing and cultivating facilities, manufacturing and processing facilities, and also in laboratories and dispensaries.
The legal cannabis industry is a newly regulated market that can offer local communities, jobs with strong wages and benefits that can't be outsourced.
The UFCW offers cannabis workers and business owners, along with patients and coalition allies, the opportunity to work together to accomplish shared goals. By crafting and supporting targeted legislative efforts, along with negotiating the best contracts for workers, we've been able to set high standards throughout the industry.
Wherever cannabis is legalized, the UFCW is committed to building a successful industry with a thriving, diverse and skilled workforce.
If you know anyone who works in the cannabis industry that is interested in joining our union please contact our Cannabis Division at ufcw919cannabis@gmail.com or 860-677-9333.
Start Your Cannabis Union